What's calling to emerge from within you?
Real change becomes possible when we first take a look at what's going on inside of us
The 'being' part of the story
There is a blind spot in our current way of living and working. It's common to approach our lives and work through the traditional models that are mostly about 'doing'—based on willpower. There is a constant focus on the results, the processes or methods, putting aside the 'being' part of the story.
We are starving to bring into the process our whole, precious, self. 
And we are starving for ritual, meaningful work, deep rest, and space to "be" and integrate. 
A growing number of people are increasingly longing for ways of navigating life that embrace our truest self, our humanity, our imperfection. As the present turns more complex and the future more uncertain, are looking for more innerly informed, trusting ways to live and work while serving the world.
We are looking for practical ways to integrate our inner capacities as part of our daily lives—rather than as something we cultivate only in the morning or during the yoga or meditation session.
Experiences, and outings for our being
My work involves facilitating individual and group experiences that offer space to go inwards and access our deeper sources of knowing. We do this through deep listening, creative processes (such as Painting from Within), visioning and planning sessions. We make space to doodle and journal along the way.
I also offer values-based creative and strategic digital design services for initiatives and projects that move the world forward.
Let's deepen our inner capacities for authenticity, leadership, and transformation.
Are you ready?
Imagine our dreams, our lives and the world we want to see,
coming together…
About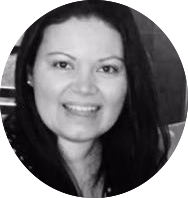 I'm Fabiola Benavente, Changemakers Forward initiator, inspirer, facilitator, and connector.
My calling? Inspire more of us to craft lives that fulfill our callings and serve all of life. This is how our soul calls us towards our most authentic life. Our calling is our purpose and our true-self brought to life.
We already have what it takes to achieve that. Our work is to explore and navigate the space between the current state of our lives and work, and the world that we long for.
A few years ago I decided to go 100% for my own calling. Since then I have been on a journey towards crafting a life in which I can mix  my gifts, creativity, entrepreneurial and transformative spirit, with my experience of working in corporations, organizations and NGO's, to make a valuable difference.
With my facilitation, workshops and retreats I create a space for us to take a break from the daily rush, sense into what's calling to emerge from within us, distill and bring it down into practical steps.
We will find sharing, intention, ideas, resilience and wisdom. We will grow our capacity for authenticity, leadership, and transformation to craft not only the life of our dreams, but also the world that wants to be. 
Do you have a calling or a dream? Then let's have a virtual tea/coffee!
P.S. You can also find me at Changemakers Forward, where I am the initiator, a host, and organizer.
PPS. Would you like to know more about my professional path? Then check out my Linkedin profile.